Je pense que je vais rester amoureuse des vestes bombers et teddy pour un long moment encore. Ces vestes font tout simplement partie des plus confortables qui soient.
Comme vous pouvez le voir, aujourd'hui, le rouge est ma couleur. La couleur de l'amour dit-on, et ça tombe à pique car je suis amoureuse de ma vie actuelle, mais également amoureuse de vous mes chers lecteurs :) xx
I think I'll be in love with bombers and teddy jackets for a long time, just because it feels so comfy wearing it.
As you can see, today red was my color. The color of love they say, and that's perfect because I'm loving my life and I'm also loving you my dear readers :) xx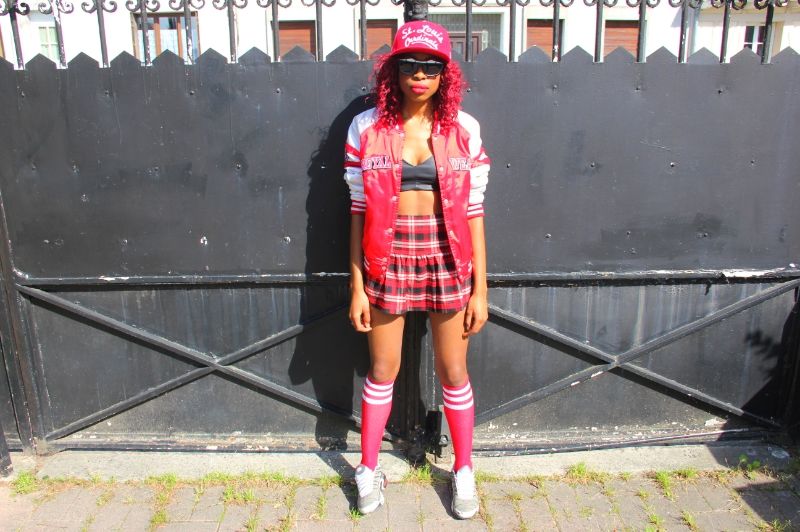 What I'm wearing: Royal Wear Bomber Jacket, Asos Black Top, Forever 21 Skirt,
New Era Hat, American Apparel Socks, Nike TN Sneakers, Coco & Breezy Sunglasses